Learn from Michael Alaniz, founder and marketing director of Client Converter. He has spent the last 10 years combining his direct sales background with a passion for internet marketing. And through all of the online and offline strategies I've tried and tested, ONE thing has remained the same:
Quality clients are NOT SOLD… they are converted.
So if you're TIRED of playing the "numbers game" with your sales and marketing goals and want to START learning the timeless principles of profitable custom acquisition – then listen in to our podcast as we discuss the craft of client conversion and transform YOU into a Client Converter.
Ready to become a client converter?
Listen to Our Most Recent Episode
Client Converters Focus on the Following 3 Pillars:
Marketing platforms come and go and will always evolve. This is why successful marketing should be built on timeless principles that can be applied across any niche or platform.
The principles we focus on:
Audience + offer + message must be congruent
Target smaller market subsets instead of trying to capture a percentage of a large market
Implementation is more important than perfection
Leverage current success before chasing new opportunities
The only opinion that matters is your target market
Know what your target markets needs, wants and fears
True education is IMPLEMENTATION
Without implementation, all you're learning is entertainment and distraction.
Your business should not compete.
You must find a position that allows your target market to quickly understand what you do – and that it's specific for them.
Identify:
Identify what you are trying to accomplish and what you have to work with. Put together a short-term plan to accomplish within 15 to 30 days.
Test:
Implement your plan.
Refine:
Review your results and identify how you can improve. Then repeat the process of identify, test, refine.
Listen to Our Most Recent Episodes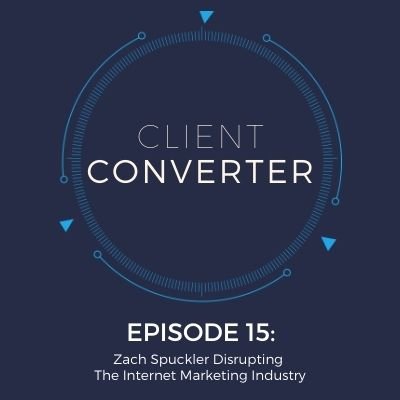 In this episode, Michael chats with digital course creator, Zach Spuckler about earning six...
Questions About Our Services?
Send us a line: